It is from one seed that millions of trees and flowers grow! Indeed, the groups reflect this ideology.
Beeja is a self-supported and an integrated exercise for community development. It is a movement that advocates sustainable livelihoods and involves an entire community of traditional craftsmen in the region. Beeja is now a team of about 250 craftsmen, both skilled and semi-skilled. At Beeja, we have trained and worked with 250 + artisans in this region in past years. During the design process, the locals are trained and design inputs are given to them extensively since past seven years. Now, some who have acquired the sensitivity needed are registered as craftsmen with DC(H).

To find out more about the nine groups of livelihood/skill and their expertise, read on-

Bamboo group
Bamboo is the fastest growing woody plant and most viable alternative to wood. It provides sustainable and environment friendly yet stylish lifestyle options.
The Bamboo group at Beeja uses this enchanting grass entwined with the charm of handmade paper. Rambans fibre and papier-mâché to make a wide range of products including furniture, home décor and kitchenware.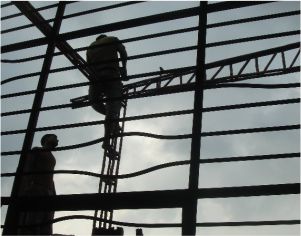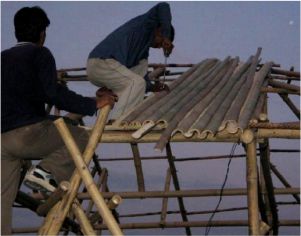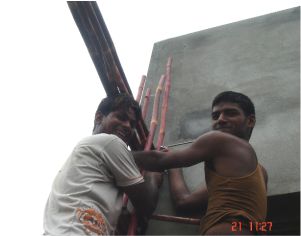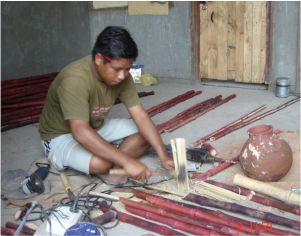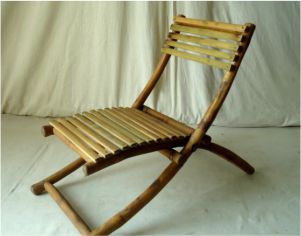 Block carving group
Block-carving as an art has been innate to Pilakhua region. One of the hubs of authentic block carvers have their origins from Faizabad, UP. An attempt to keep the authenticity of craft supported by other wood based techniques such as introduction of stained wood, wood carving, and bamboo, the products have created their own strong language. The group also brings out an intricately hand carved wood which adorns the sheen of brass inlay. The products in this range include furniture, utility items and home décor.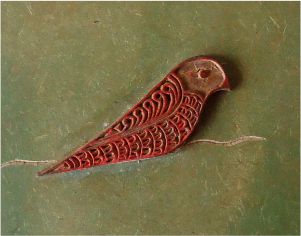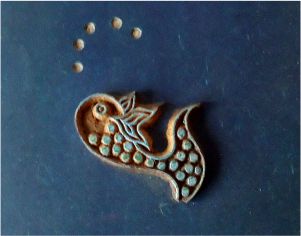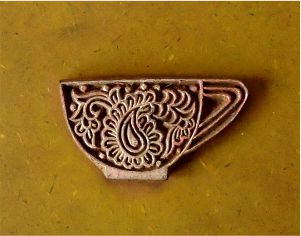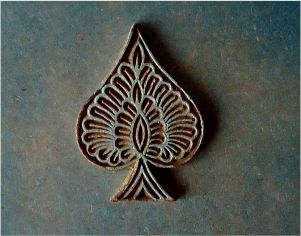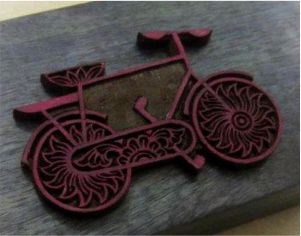 Papier-mâché group
This group is the strength of Beeja. A completely women managed and owned show, it was a surprise find during one of the initial stages, the papier mâché group uses technique which is 100% recycled. Extensive R&D focuses on basic shapes and moulds that give multi-purpose and attractive products. The products are a combination with Bamboo and recycled wood and have an authentic charm to them. The range includes home decor, home utility, lamps and stationery.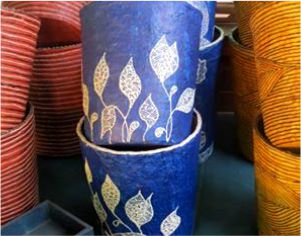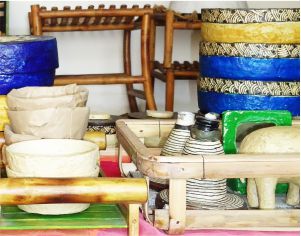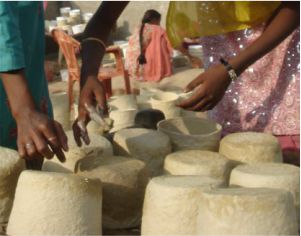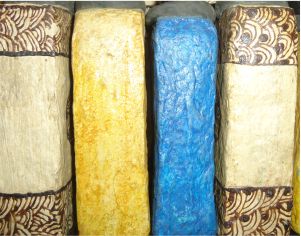 Henna group
A very decorative skill group, it has grown and diversified over the years. The products have evolved into new designs with newer experimentation. The group adds charm to any material it touches. It goes best with the papier-mache and recycled wood.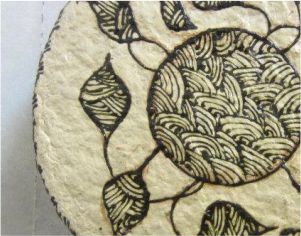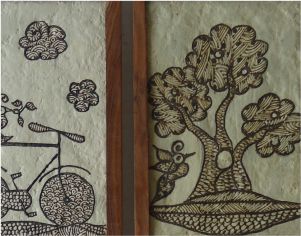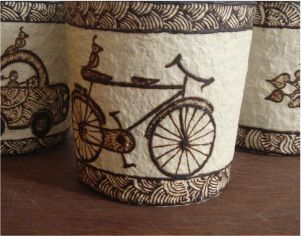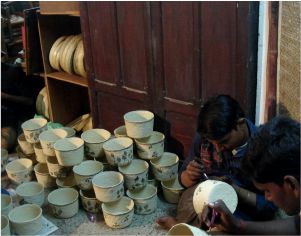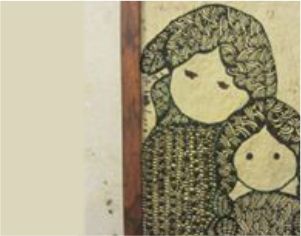 Needle work
This is a group of enthusiastic village craftswomen who use needle and thread as their only tool. They stitch through organdy and Khaadi fabric to create one of the most colorful and delightful product range.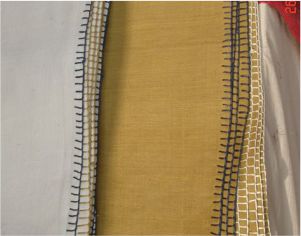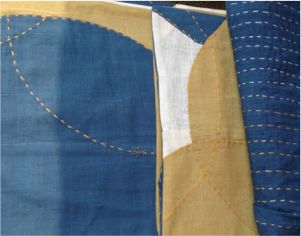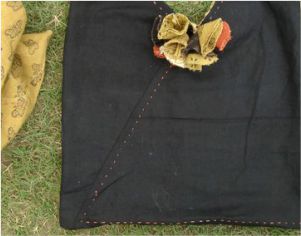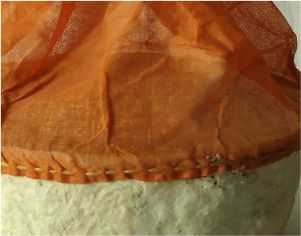 Handloom group
Just like block-carving, the art of handloom also has been native to this region. The art is gradually dying out as a result of negative market demand, consequent to the 'mill-cloth'. Project Beeja undertook the task to revive this craft. The handloom group is efficiently working on promoting handwoven khaadi.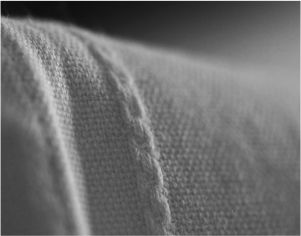 Natural dye
Infant amongst all groups, it explores the world of colors made from nature. Efforts are being made to use natural dyes with our fabric, furniture and other products.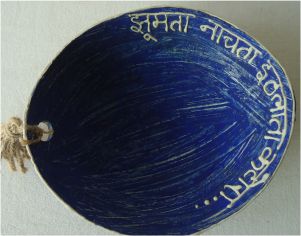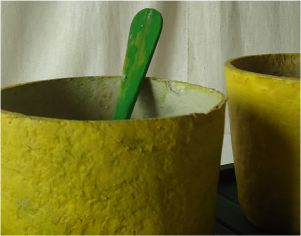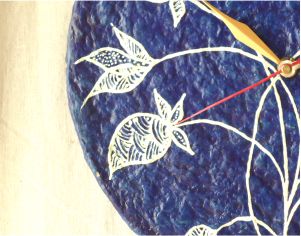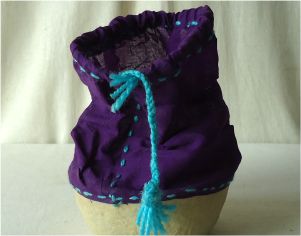 Block printing group
Block printing group works on a series of bold and open ended designs with varied color combinations. One of the identified traditional crafts, the group has been trained to work with natural dyes and block usage in painting style, which was how it was practiced traditionally here. The block designs developed for the groups are contemporary yet closely linked to the traditional styling. They focus more on kids product range.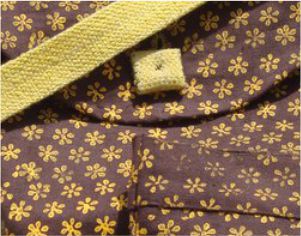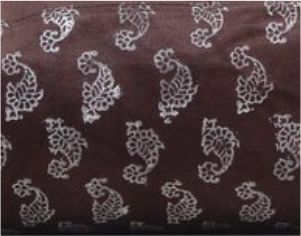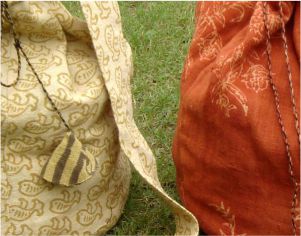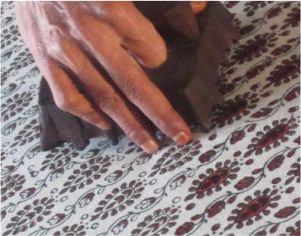 Rope making
Ropes are braided together to form a larger more stronger form to provide a compressive strength to the product.